Best GMAT Test Prep Courses and Tutoring in Dublin
Most students who wish to attend business schools in the United States and other countries must complete the Graduate Management Admission Test (GMAT) in order to be considered by admissions committees. Competition for acceptance to selective business schools is intense, but the GMAT is an opportunity for Dublin applicants to distinguish themselves. Manhattan Review is a test prep company that has been providing reliable GMAT preparation services in cities around the world since 1999. Our services include on-site GMAT prep courses in Dublin, GMAT prep courses in online interactive format, private GMAT tutoring in Dublin, MBA admissions consulting, and GMAT practice tests. Manhattan Review's credentialed, experienced, and dedicated GMAT tutors and instructors have produced the elite GMAT scores needed for acceptance to the world's best business schools for thousands of students from a variety of academic and cultural backgrounds. Contact us today for more information about how we can help you ace the GMAT and stand out from the competition.
When considering which applicants to admit and which to reject, business schools strongly weigh GMAT scores. Universities don't often disclose exactly how much the GMAT contributes to an application, but a recent survey of admissions consultants found that the GMAT is thought to be the single most important factor in the business school admissions process (more than twice as influential as undergraduate GPA and four times more significant than the institution at which an applicant received his or her undergraduate degree). Though the GMAT is widely believed to predict business school success, the primary reason for its prominence in business school applications is probably the connection between institutional rankings and the average GMAT scores of accepted students. This pattern can be verified by examining the class profiles of elite business schools. The Wharton School at the University of Pennsylvania, which consistently appears among the most highly ranked business schools and enrolls about 13% of its applicants, reported a mean GMAT score of 732 (the 96th percentile of all test-takers), with 80% of current students at 700 (the 89th percentile) or above.
Manhattan Review's GMAT prep courses and private GMAT tutoring give our students the skills they need to meet or exceed the GMAT requirements of their preferred business schools. We've had countless students offered admission to the most prestigious business schools in the English-speaking world, including the Stanford Graduate School of Business, Northwestern University's Kellogg School of Management, Harvard Business School, London Business School, and Trinity Business School. Our students are generally presented with lucrative job opportunities after graduation. Some have accepted offers from Fortune 500 companies such as Verizon, JP Morgan Chase, and Wells Fargo, while others have taken jobs at AXA Insurance Ireland, Mainstream Renewable Power, Boulder Media, and other prominent Dublin businesses. A recent study showed that completion of an MBA resulted in an immediate average salary increase of 50%, with an additional 80% rise in earnings over post-MBA starting pay after five years. Start your prosperous business career with Manhattan Review's GMAT preparation services in Dublin, which will lead to business school acceptance and rewarding employment opportunities after you finish your degree.

I was very happy with my score. Thanks for a great review.
- Cheryl (This student took our New York GMAT weekend course)
Dublin
Primary Course Venue:

Hilton Dublin
Charlemont Place
Dublin 2, Ireland

NOTE: We do NOT typically have staff at the venue, so email us before visiting the venue.
Meet a Dublin GMAT Tutor: Mary R.
Mary R. is an American of Irish descent who has been living in Dublin since 2012. She is a graduate of Dartmouth College and Emory University's Goizueta Business School. She is a former Manhattan Review client, and earned a GMAT score of 740 with the help of our private GMAT tutoring. She has been a GMAT tutor in Boston and Dublin since 2010, and is also currently developing a business model for an independent research consulting firm.
Mary describes her teaching style as assertive yet compassionate. "I feel that it is my job to prepare my students for the rigors of business school and the business world," she says. "At the same time, I consider kindness and empathy to be crucial to the learning process." The success of Mary's approach is demonstrated by the GMAT scores of her students, many of whom have exceeded the 90th percentile and cite her teaching as the primary reason for their high GMAT performance.
Our Books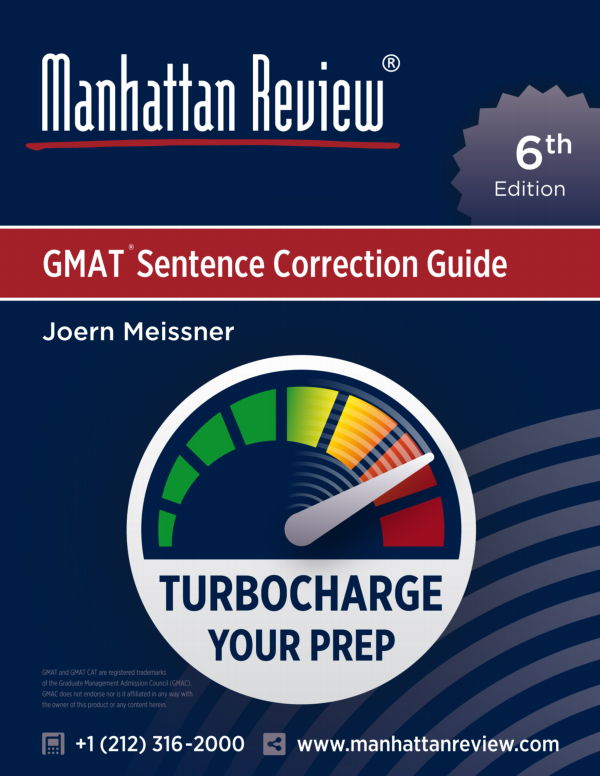 As Seen In