GMAT Private Tutoring in Dublin (Irland)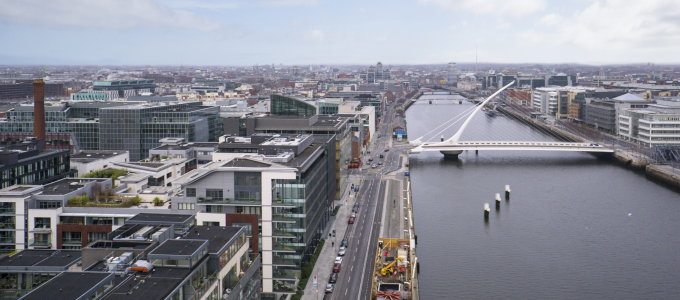 Successful business school applications at institutions in the United States and many other English-speaking countries usually include high scores on the Graduate Management Admission Test (GMAT). Admissions committees are known to take this prerequisite seriously. Independent evidence indicates that the GMAT is the single most significant factor in admissions decisions, outweighing even undergraduate GPA. Manhattan Review in Dublin is a test prep company that has been providing GMAT services to students worldwide since 1999. We offer GMAT prep courses, MBA admissions consulting, GMAT practice tests, and private GMAT tutoring. Our services have a proven track record of high GMAT scores and acceptance to prominent institutions such as the University of Chicago's Booth School of Business, Columbia Business School, Dartmouth College's Tuck School of Business, London Business School, and Trinity Business School. Manhattan Review's GMAT prep services allow our students to outperform the competition and secure the high-quality business training that leads to professional accomplishment.
The GMAT assists business schools in evaluating student potential in an applicant pool that is extremely diverse in regards to undergraduate backgrounds. Students' GPA can be affected by program and institution, and some majors and schools are considered to be more difficult than others. GPA is therefore regarded as less useful as a predictor of student success than a standardized test such as the GMAT. A profile of one recent entering MBA class at Northwestern University's Kellogg School of Management demonstrates the challenges faced by admissions officials. More than half of these students (51%) do not possess undergraduate degrees in fields that are directly relevant to the MBA, such as business or economics. The average GPA of these students is 3.6, but most people agree that this level is more difficult to achieve in the hard sciences than in the liberal arts. The GMAT levels the playing field by giving institutions objective assessments of academic skills that are regarded as essential for business school success. Kellogg's average GMAT score is 726, which is approximately the 95th percentile and is higher than the 91st percentile of a 3.6 GPA.
Manhattan Review's private GMAT tutoring is the most effective available means of GMAT preparation. Our tutors create customized learning plans based on individual academic background, target institutions, and preferred learning styles that produce the best possible results for Dublin students. In addition to elite business school acceptance, professional success after graduation is typical of our GMAT clients. Our former students have accepted important and highly compensated positions at Fortune 500 companies and Dublin firms, including Exxon Mobil, Apple, United Health Group, Milestone Aviation Group, Dunnes Stores, and Glimpse Digital. An MBA has been shown to significantly boost future earnings. Manhattan Review's GMAT private tutoring and GMAT prep courses will show you how to get the GMAT scores that lead to business school acceptance and future professional achievement.
GMAT Private Tutoring
Hours package 12 to 48 hours, Personalized 1-on-1 Tutoring, In Person or Live Online
GMAT Private Course
12 hours in total, Personalized 1-on-1 Course, In Person or Live Online

Excellent course! Great instructor! I really liked the live online teaching.
- John (This student took our Online GMAT classic course)
Dublin
Primary Course Venue:

Hilton Dublin
Charlemont Place
Dublin 2, Ireland

NOTE: We do NOT typically have staff at the venue, so email us before visiting the venue.
Meet a Dublin GMAT Tutor: Declan O.
Declan O., originally from Belfast, has been a GMAT educator since 2011. He is a graduate of Trinity College, Dublin and the University of Michigan's Ross School of Business, with a bachelor's degree in history and a master of business administration. His GMAT score of 730 was significantly above the average for Ross School students. He was formerly a junior executive at a technology services firm in the Detroit area.
Declan returned to Ireland in 2013 to accept a position at one of Dublin's most prominent companies. Though he is not financially dependent on tutoring income, he continues to teach because he finds it immensely rewarding. "I derive great satisfaction from helping my Irish brothers and sisters get accepted to the best business schools," he says. "I'm proud to make a small contribution to the growth of the country I love."
Our Books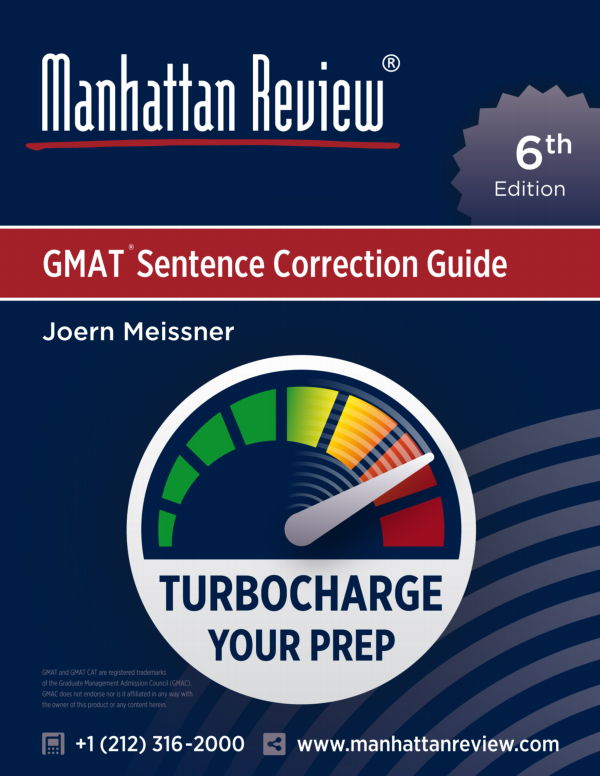 As Seen In